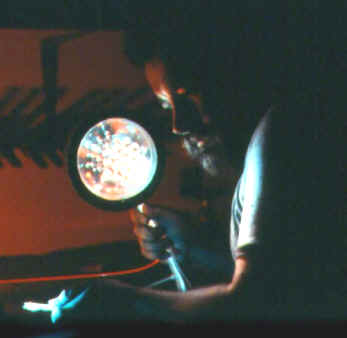 THE MADMAN AT WORK!
Welcome to my Website!
I'm hard pressed to define exactly what I do. I design, invent, prototype, build and learn all sorts of things. My emphasis during the last several years has been to hone my design skills through CAD, computer illustration, graphic design and CAM technology. I've been fortunate to have worked with the top people and firms in Las Vegas to round out my skills. My thanks to them all. During the last fifteen years (2004-2020), I have worked and lived in Hong Kong and Macau serving the Lighting and Casino Design Markets. Lately, I have been working on Water Features once again! Please take a few moments and look at some examples of my work in various disciplines. Please contact me if you feel my skills are suited for your projects.
Thanks for stopping by
Sincerely,
Gerry E. Swemer
---
Contact Information
You can contact me at the addresses and numbers below.
Telephone

+852 9810 8742 in Hong Kong, +853 6516 4293 in Macau, +86 18420640248 in China

Electronic mail

General Information: gswemer@ges-designs.com

---

© 2020 Gerardus Edgar Swemer